Manage
Learn to apply best practices and optimize your operations.
Editor's Letter - Business process improvement: The pace quickens
Learn what the most effective strategies are for implementing business process management (BPM) technologies.
Better Business process management (BPM) is an imperative today. Organizations are looking for immediate return on investment on BPM development. At the same time, they don't want to be saddled with hard-wired process-improvement "solutions."This issue of Business Agility Insights, a co-production of ebizQ and SearchSOA.com, looks at key standards and tools that can help business planners and system architects enhance process-improvement efforts while remaining flexible enough to adapt quickly to change.

Download this free guide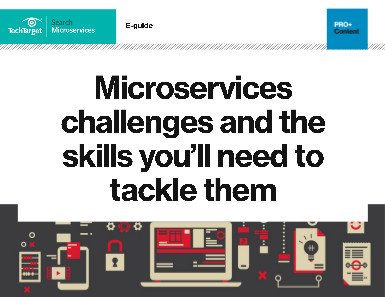 Adopting microservices? Here are the skills you'll need
Several challenges exist in terms of microservices adoption. You'll need the skills in this guide to see a benefit to legacy app modernization, fragmented application development, application integration, and more.
Successful, on-time BPM implementations hinge largely on strategic use of key infrastructure design elements such as Business Process Model and Notation 2.0 (BPMN 2.0) and Business Process Execution Language (BPEL). As our first two stories describe, using these standards and their associated tools correctly can go a long way toward ensuring smoother BPM implementations—and help avoid making today's process management initiative tomorrow's straitjacket.
Meanwhile, decision management can serve as another valuable tool in the quest for a faster, more responsive organization. By automating and optimizing key pieces of decision-making processes, the approach helps organizations react rapidly to both threats and opportunities.
But effective decision management comes with one big caveat: Making decisions is just the first step; it's converting them to action that really counts. Our final story explores how to accomplish that goal.
Dig Deeper on Business process modeling and design