Get started
Bring yourself up to speed with our introductory content.
Guide to app portfolio management and legacy modernization
Read expert advice on app portfolio assessment and legacy migration. Plus, check out a glossary of key terms associated with app modernization. When you're done, take our quiz to see how much you've learned.
Introduction
App portfolio management and legacy modernization aren't going away any time soon. With technology rapidly changing, apps that have been in use for just a year can be considered dated. However, constantly starting with a fresh app isn't a luxury afforded to most organizations. Given the constant influx of tools and techniques, some experts say it's always a good time to conduct an app portfolio review.
Hanging on to legacy apps may seem like an easy way to save a financially-strapped organization some cash, but the tactic can backfire when old apps drain resources. In some situations, even trying to determine when an app needs to be updated can be challenging.
This guide brings together a collection of articles and key terms related to app portfolio and modernization techniques. When you're done reading and viewing the content, see how much you've learned by taking our quiz.
1

Management

-
How to keep your app portfolio up to speed
Finding the perfect balance between taking on new projects and managing old ones is a challenge for organizations of all sizes. Whether a company is just starting out or has been around for decades, app portfolio management and assessment is a critical, ongoing task. When app portfolio management is not completed, dated applications can unnecessarily strain an organization's resources.
Read on to learn the basics of app portfolio assessment.
2

Approaches

-
How to use various methods to update legacy apps
Keeping up with the fast pace of technology can be difficult, especially when it involves applications dependent on one another. When it comes to app modernization, though, there isn't a one-size-fits-all solution. Each situation needs to be reviewed on a case-by-case basis.
The following is a collection of articles offering advice for conducting app modernization.

Download this free guide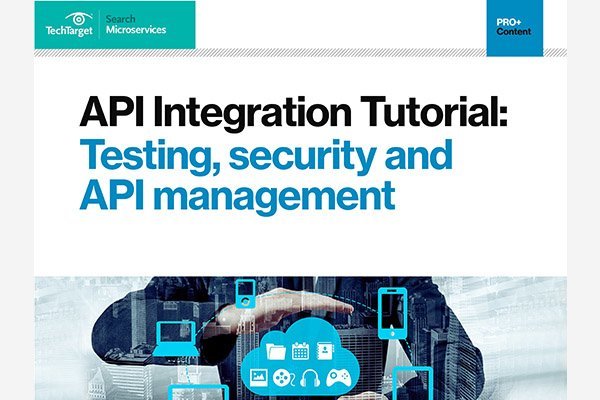 API Integration Tutorial: Claim your free copy
This tutorial compares leading API management tools on today's market as well as strategies for RESTful API testing.
3

Videos

-
Making app modernization successful
How an organization approaches app modernization can determine a project's success. Some experts assert that having the right mindset is essential. Tackling small parts of a project first, and thinking about the business side of things, are just two points made by industry insiders.
Watch the following videos for more app modernization advice.
4

Glossary

-
App modernization definitions
This glossary provides definitions for common terms associated with app portfolio management and legacy modernization.
5

Quiz

-
Test your app portfolio knowledge
How much have you learned about app portfolio management and legacy modernization? Find out with our quiz.
Take the quiz