Get started
Bring yourself up to speed with our introductory content.
Guide to app modernization: Moving from legacy apps
Planning your next app modernization initiative? Or just trying to figure out where to start? This guide can help you wrap your head around modernization and discover what it takes to optimize a mod project today.
Introduction
While the complexity and costs of maintaining legacy application environments increases, new next-generation technologies, like cloud and mobile, make them less effective. It is no wonder that most CIOs today are exploring app modernization, according to a survey by the professional services firm Capgemini.
So, what can IT do to make a strong case for an application modernization initiative? What does the development of event-driven architecture and cloud migration mean for developers and app managers? And how does SOA -- and even the development of "microservices" -- fit into the modernization process?
Dive into this essential guide to find out. Inside, you'll find a collection of articles, videos, quizzes and other resources that will help you gain an understanding of the modernization landscape, including the major driving forces behind modernization and the important technologies to pay attention to today.
1

News

-
Application modernization industry news
This section focuses on some of the recent developments in the SOA mainframe and app modernization space.
How are costs and complexity affecting modernization initiatives? How many organizations feel it's time to modernize? And how do technologies like microservices fit into modern IT management? Read on to find out.
News
Today, many legacy application modernization projects are actually migrations to cloud apps. Experts warn that no single tool works for every project. Continue Reading
Tip
Legacy apps don't live up to today's needs. Whether they like it or not, organizations are becoming more aggressive about application modernization. Continue Reading
Tip
Experts suggest that terms like 'microservices' and '12-factor apps' may not signal the death of SOA, but are simply a new name for an old technique. Continue Reading
2

Strategy

-
Application modernization planning
So, you're ready to begin a modernization initiative -- but where do you start? What kinds of guidelines should you follow? Are there any special techniques being used to make modernization easier?
In this section, we'll lay out some of the principles to heed during app modernization and share expert tips for planning an initiative. Read on to learn more.
Feature
SOA principles will swing into full gear when IT portfolio planning aligns with business strategies and organizations realize the benefits of updating legacy applications. Continue Reading
Tip
Learn about the future of component binding, so enterprise architects can monitor the space carefully for developments. Continue Reading
Tip
In this innovation spotlight, learn how KillerIT Application Portfolio helps organizations evaluate application portfolios using data-driven initiatives. Continue Reading

Download this free guide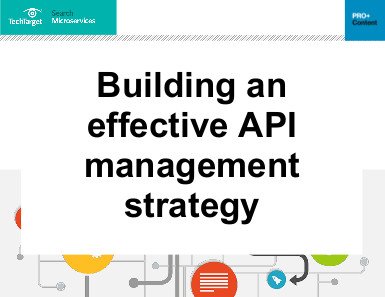 Components of an effective API management strategy
We're using more APIs than ever before, and you need one central location to monitor their security, application connections, and traffic. Open this guide to see what makes an effective API management strategy.
3

Trends

-
What's trending in app modernization?
This video will provide an expert view into how organizations can make any application modernization initiative a true success. Get a better understanding from a user perspective's path to app modernization.
Video
Organizations can best reap the benefits of legacy application modernization by attacking the process from a business perspective.
4

Quiz

-
Testing your app mod knowledge
Test your modernization knowledge and learn what you need to know in order to move your modernization efforts in the right direction.
App modernization: What do you know?