Get started
Bring yourself up to speed with our introductory content.
A guide to open source technology in application development
Introduction
Few, if any, would doubt that open source technology has made an impact in many areas of the software world, particularly when it comes to application development and management. As the number of applications and services created and employed by organizations continues to proliferate exponentially, open source has stepped up to provide developers and application managers an innovative and community-driven approach to rapidly deploying applications and keeping those apps running smoothly.
The content included in this essential guide takes a look at how open source technology has evolved to meet the application development and deployment needs of organizations of all sizes. It also looks at some of the top open source tools available to help with the management of APIs and application containers -- another critical part of keeping applications and services up and running.
Dive into this essential guide and broaden your understanding of how open source technology has affected the world of application development and management. You'll also discover more about the top open source tools that may improve life for your DevOps teams.
1

How open source is evolving

-
A look at changes in open source technology and strategies
Open source technology has come a long way across many industries, and now it has become a fixture in the business world. While it has certainly opened up many doors for application developers and managers, its impact is reaching across agriculture and hardware production industries. In this section of the essential guide, we take a look at some of the latest developments within the open source community and explore how organizational attitudes around the use of open source are evolving. Read on to learn more about the state of open source today.
2

The world of open source tools

-
Exploring tools and platforms available through open source
There isn't an application developer or manager out there who shouldn't at least consider the benefits of using open source tooling within their organization. Open source communities have honed in on the management of evolving trends like Docker containers and holistic API management, and even large vendors like IBM are pushing the use of open source platforms. In this section, we take a look at some of the top tools available for application developers and managers via the open source technology community. Read on to discover how open source is affecting the application world and where you may stand to benefit.

Download this free guide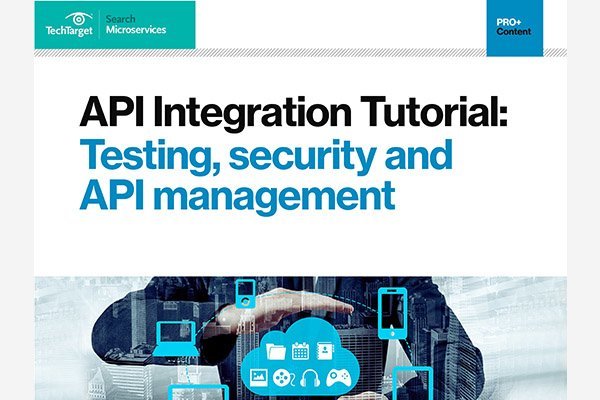 API Integration Tutorial: Claim your free copy
This tutorial compares leading API management tools on today's market as well as strategies for RESTful API testing.
By submitting your personal information, you agree that TechTarget and its partners may contact you regarding relevant content, products and special offers.
You also agree that your personal information may be transferred and processed in the United States, and that you have read and agree to the Terms of Use and the Privacy Policy.
3

Speaking open source language

-
A look at terms related to open source technology
While some may be well-versed in the world of open source and its related technologies, many of us still need to brush up on our terminologies. This section lists some key terms related to open source technology and the areas it is affecting.