Typosquatting is a form of Internet cybersquatting, based on the probability that a certain number of Internet users will mistype the name of a Web site (or actually its URL) when surfing the Web. Typically, a typosquatter will register several possible input errors for a "brand name" Web site known for its high traffic, and then monitor to see how many clicks a day each of their "typo" domain names receives, and use the information to sell advertising for the sites that receive a high volume of accidental traffic. Advertising revenue might come from selling ads to the original site's competitors or by providing redirect pages to related products or services.

Download this free guide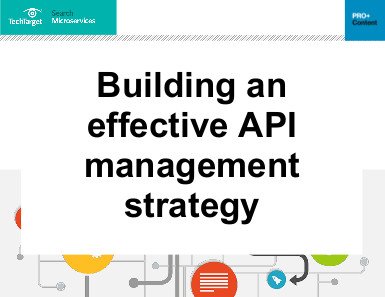 Components of an effective API management strategy
We're using more APIs than ever before, and you need one central location to monitor their security, application connections, and traffic. Open this guide to see what makes an effective API management strategy.
Continue Reading About typosquatting
Dig Deeper on Development implications of microservices architecture