Definition
top-level domain (TLD)
A top-level domain (TLD) is the last segment of the domain name. The TLD is the letters immediately following the final dot in an Internet address.

Download this free guide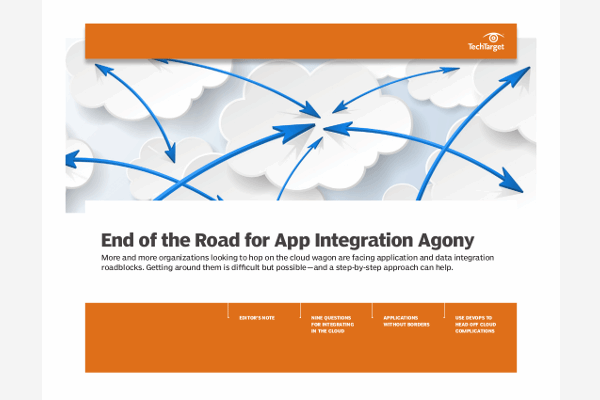 Download Our Guide: Application Integration for SaaS Adoption
More and more organizations looking to hop on the cloud wagon are facing application and data integration roadblocks. Getting around them is difficult but possible—and a step-by-step approach can help.
A TLD identifies something about the website associated with it, such as its purpose, the organization that owns it or the geographical area where it originates. Each TLD has a separate registry managed by a designated organization under the direction of the Internet Corporation for Assigned Names and Numbers (ICANN).
In our Internet address, https://whatis.techtarget.com: com is the top-level domain name; techtarget.com is the second-level domain name; and whatis is a subdomain name. All together, these constitute a fully-qualified domain name (FQDN); the addition of HTTP:// makes an FQDN a complete URL.
ICANN identifies the following categories of TLDs:
Country-code top-level domains (ccTLD) -- Each ccTLD identifies a particular country and is two letters long. The ccTLD for the United States, for example, is .us
Infrastructure top-level domain -- There is only one TLD in this group, ARPA (Address and Routing Parameter Area). The Internet Assigned Numbers Authority (IANA) manages this TLD for the IETF.
Sponsored top-level domains (sTLD): These are overseen by private organizations.
In April 2009, ICANN proposed an expansion of the TLD system to allow anyone to register and reserve any unused letter sequence as a TLD for their exclusive use. A company that sold software, for example, might like to use .soft as a TLD. According to ICANN chief executive Paul Levins, such an expansion could lead to thousands of new TLDs in the next few years.
Learn More About IT:
> Wikipedia has an entry about top-level domains.
> ICAAN maintains a list of top-level domains.
> Shawn McCarthy discusses issues around top-level domain expansion.
Dig Deeper on Microservices pattern, platforms and frameworks