A scalable font is a type font that can be resized (enlarged or reduced)without introducing distortion. The outline of each character is stored as amathematical formula. The set of all such formulas for a complete set of charactersis called an outline font. The outline font remains essentially the same regardless of the size of the characters. This eliminates the necessity for storing a gigantic set of characters to encompass all the possible sizes for a particular font.

Download this free guide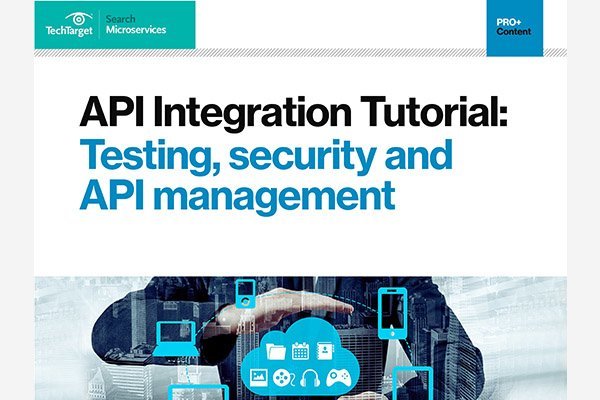 API Integration Tutorial: Claim your free copy
This tutorial compares leading API management tools on today's market as well as strategies for RESTful API testing.
By submitting your personal information, you agree that TechTarget and its partners may contact you regarding relevant content, products and special offers.
You also agree that your personal information may be transferred and processed in the United States, and that you have read and agree to the Terms of Use and the Privacy Policy.
Once the size of the characters has been selected (for example, 12-point), the outlines are filled in with a bitmap for each character.Usually (but not always), the same bitmap is used for all the characters in thefont. The bitmap can itself have mathematical formulas incorporated into it. For example, the characters might be italicized and shaded solid blue; rendered as normal and solid black; or a special typeface mightbe used with shading from blue at the top to red at the bottom.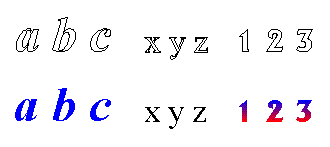 Some outline-font characters are shown at the top of the illustration. The same characters, filled in with various bitmaps, are shown at the bottom. They have been scaled to different sizes. The mathematical formulas for the bitmaps, as well as for the outline fonts, are pre-determined. So, for example, if the numerals 1 2 3 at lower right were enlarged or reduced, the outline-font formulas could simply be multiplied by a constant. In all other respects, the appearance of the characters would remain the same.
Dig Deeper on Microservices pattern, platforms and frameworks
PRO+
Content
Find more PRO+ content and other member only offers, here.