As used in at least one leading Web design book, a microsite is a separately promoted part of a larger Web site. A microsite is designed to meet separate objectives and has a separate Web address (or Uniform Resource Locator) as its home page. Typically, a microsite resides on the same Web server and reflects the branding and overall visual design of the larger site with which it is associated. Occasionally, two Web sites will collaborate to produce a third, smaller site that both link to (and is probably located on one of the two main site's servers).

Download this free guide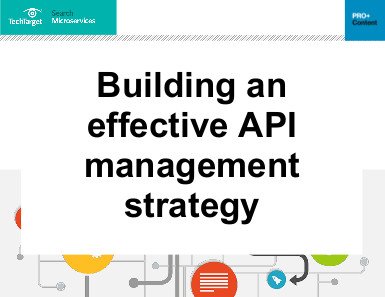 Components of an effective API management strategy
We're using more APIs than ever before, and you need one central location to monitor their security, application connections, and traffic. Open this guide to see what makes an effective API management strategy.
Minisite is also sometimes used with about the same meaning.
Dig Deeper on Microservices pattern, platforms and frameworks