Definition
mail server (mail transfer/transport agent, MTA, mail router, Internet mailer)
A mail server (also known as a mail transfer agent or MTA, a mail transport agent, a mail router or an Internet mailer) is an application that receives incoming e-mail from local users (people within the same domain) and remote senders and forwards outgoing e-mail for delivery. A computer dedicated to running such applications is also called a mail server. Microsoft Exchange, qmail, Exim and sendmail are among the more common mail server programs.

Download this free guide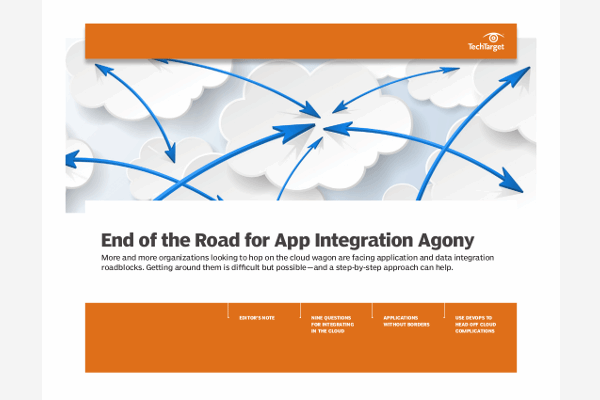 Download Our Guide: Application Integration for SaaS Adoption
More and more organizations looking to hop on the cloud wagon are facing application and data integration roadblocks. Getting around them is difficult but possible—and a step-by-step approach can help.
The mail server works in conjunction with other programs to make up what is sometimes referred to as a messaging system. A messaging system includes all the applications necessary to keep e-mail moving as it should. When you send an e-mail message, your e-mail program, such as Outlook or Eudora, forwards the message to your mail server, which in turn forwards it either to another mail server or to a holding area on the same server called a message store to be forwarded later. As a rule, the system uses SMTP (Simple Mail Transfer Protocol) or ESMTP (extended SMTP) for sending e-mail, and either POP3 (Post Office Protocol 3) or IMAP (Internet Message Access Protocol) for receiving e-mail.
Continue Reading About mail server (mail transfer/transport agent, MTA, mail router, Internet mailer)
Dig Deeper on Service-oriented architecture (SOA)