 BACKGROUND IMAGE: iSTOCK/GETTY IMAGES
Definition
interoperability
Interoperability (pronounced IHN-tuhr-AHP-uhr-uh-BIHL-ih-tee) is the ability of a system or a product to work with other systems or products without special effort on the part of the customer. Interoperability becomes a quality of increasing importance for information technology products as the concept that "The network is the computer" becomes a reality. For this reason, the term is widely used in product marketing descriptions.

Download this free guide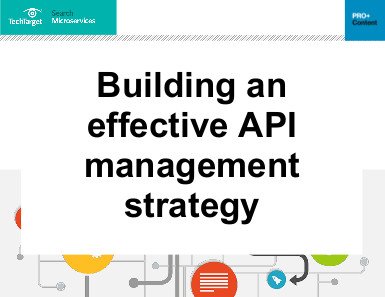 Components of an effective API management strategy
We're using more APIs than ever before, and you need one central location to monitor their security, application connections, and traffic. Open this guide to see what makes an effective API management strategy.
Products achieve interoperability with other products using either or both of two approaches:
By adhering to published interface standards
By making use of a "broker" of services that can convert one product's interface into another product's interface "on the fly"
A good example of the first approach is the set of standards that have been developed for the World Wide Web. These standards include TCP/IP, Hypertext Transfer Protocol, and HTML. The second kind of interoperability approach is exemplified by the Common Object Request Broker Architecture (CORBA) and its Object Request Broker (ORB).
Compatibility is a related term. A product is compatible with a standard but interoperable with other products that meet the same standard (or achieve interoperability through a broker).
Continue Reading About interoperability
Sponsored News
Vendor Resources