A dotcom is any Web site intended for business use and, in some usages, it's a term for any kind of Web site. The term is based on the com that forms the last part of the address for most commercial Web sites. The term is popular in news stories about how the business world is transforming itself to meet the opportunities and competitive challenges posed by the Internet and the World Wide Web. Beginning in mid-2000, as the stock market began to devalue many Internet stocks, the term became associated with a number of Web businesses that failed or suffered cutbacks.

Download this free guide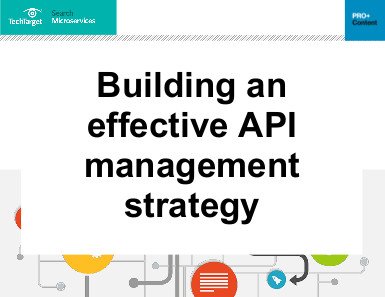 Components of an effective API management strategy
We're using more APIs than ever before, and you need one central location to monitor their security, application connections, and traffic. Open this guide to see what makes an effective API management strategy.
Alternative spellings seen include: dot.com, dot-com, and dot com.
Dig Deeper on Microservices pattern, platforms and frameworks