Definition
cybersquatting
According to the U.S. federal law known as the Anti-Cybersquatting Consumer Protection Act, cybersquatting is registering, trafficking in, or using a domain name with bad-faith intent to profit from the goodwill of a trademark belonging to someone else. The term derives from squatting, the practice of inhabiting someone else's property without their permission.

Download this free guide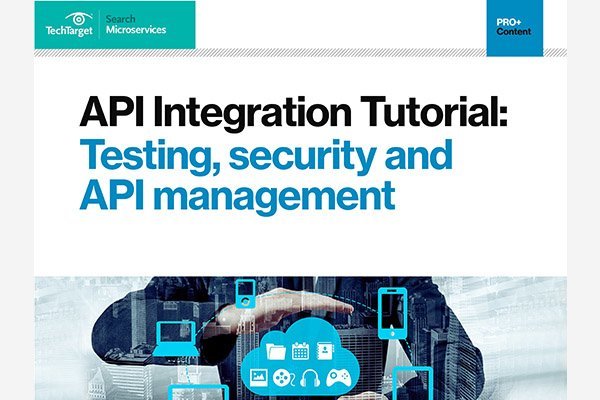 API Integration Tutorial: Claim your free copy
This tutorial compares leading API management tools on today's market as well as strategies for RESTful API testing.
By submitting your personal information, you agree that TechTarget and its partners may contact you regarding relevant content, products and special offers.
You also agree that your personal information may be transferred and processed in the United States, and that you have read and agree to the Terms of Use and the Privacy Policy.
Commercial domain names (technically, you reserve a second-level domain name) are obtained from one of several registries. However, these registries make no attempt to determine whether the domain name is one that rightfully ought to go to someone else. Consequently, a number of enterprising individuals and companies have applied for and reserved domain names, either new or expired, that they think someone else will want, either now or in the future.
Many cybersquatters reserve common English words, reasoning that sooner or later someone will want to use one for their Web site. Another target is mis-typed spellings of popular web sites. Cybersquatters will also regularly comb lists of recently expired domain names, hoping to sell back the domain name to a registrant who inadvertently let his domain name expire.
Since there is an initial and yearly fee for owning a domain name, some cybersquatters reserve a long list of names and defer paying for them until forced to - preempting their use by others at no cost to themselves. The registry companies are working on this problem. Meanwhile, the Internet Corporation for Assigned Names and Numbers (ICANN), which licenses the domain name registrars, is working on a process for resolving domain name disagreements outside of the regular court system. Although trademark laws may offer some protection, it is often cheaper to buy the domain name from the cybersquatter than it is to sue for its use.
Continue Reading About cybersquatting
Dig Deeper on Microservices pattern, platforms and frameworks
PRO+
Content
Find more PRO+ content and other member only offers, here.