Definition
XMT (Extensible MPEG-4 Textual)
The XMT (Extensible MPEG-4 Textual) format is the use of a textual syntax to represent MPEG-4 3-D scene descriptions. XMT was designed to provide content authors the ability to exchange their content with other authors while preserving their intentions in the text format. XMT provides interoperability between MPEG-4, Extensible 3D (X3D), and Synchronized Multimedia Integration Language (SMIL). X3D is a standard developed by the Web3D Consortium to replace Virtual Reality Modeling Language (VRML). The XMT format can be interchanged between SMIL, VRML, and MPEG-4 players.

Download this free guide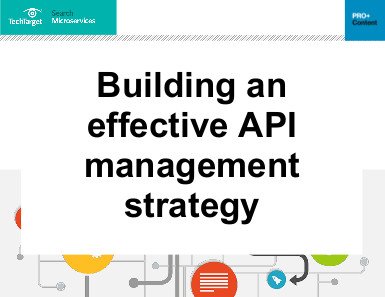 Components of an effective API management strategy
We're using more APIs than ever before, and you need one central location to monitor their security, application connections, and traffic. Open this guide to see what makes an effective API management strategy.
XMT consists of two levels: XMT-A format and XMT-? format. XMT-A is based on an Extensible Markup Language (XML) version of MPEG-4 content and contains a subset of X3D. XMT-?is based on SMIL. XMT-?provides authors with an escape mechanism from ?to A.
Continue Reading About XMT (Extensible MPEG-4 Textual)
Dig Deeper on Managing microservices architectures and SOA