XMLNews is a set of specifications for exchanging news objects such as stories, images, or audio clips in a standard format across different applications and operating systems. XMLNews uses Extensible Markup Language (XML) and industry standards developed by the International Press Telecommunications Council and the Newspaper Association of America. XMLNews has two parts: XMLNews-Story and XMLNews-Meta.

Download this free guide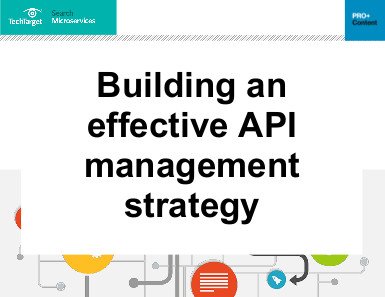 Components of an effective API management strategy
We're using more APIs than ever before, and you need one central location to monitor their security, application connections, and traffic. Open this guide to see what makes an effective API management strategy.
XMLNews-Story is an XML document type for text-based news and information. It defines the format of a news story's content and is a subset of News Industry Text Format (NITF), the XML document type definition (DTD) designed to mark up and deliver news content in a variety of ways, including print, wireless devices, and the Web. XMLNews-Meta defines the format of any metadata associated with a story (or any other kind of news object) and is based on the World Wide Web Consortium's Resource Description Framework (RDF).
Continue Reading About XMLNews
Dig Deeper on Development implications of microservices architecture