RosettaNet is an organization set up by leading information technology companies to define and implement a common set of standards for e-business. RosettaNet is defining a common parts dictionary so that different companies can define the same product the same way. It is also defining up to 100 e-business transaction processes and standardizing them. Because RosettaNet is supported by all or most of the major companies in the IT industry, its standards are expected to be widely adopted.

Download this free guide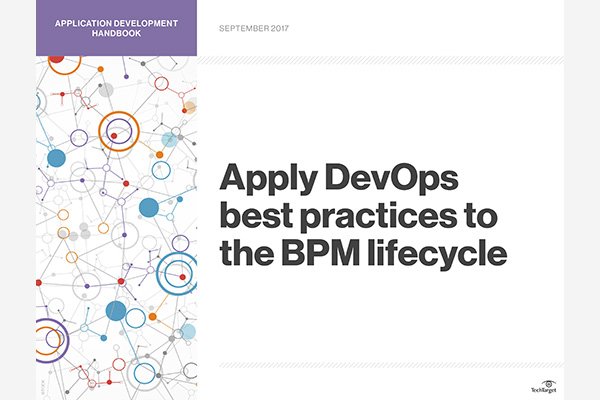 Instant download: Applying DevOps to the BPM lifecycle
Modern BPM systems must be compatible with the DevOps approach and employ DevOps best practices to aid application development.
RosettaNet has developed a structured four-part approach for creating what it calls Partner Interface Processes (PIPs).
Business Process Modeling examines common business procedures and defines the components of the processes.
Business Process Analysis analyzes the processes and defines a target list of desireable changes to the processes.
PIP Development establishes guidelines and documentation for the changes.
Dictionaries consist of two data dictionary: a technical properties dictionary and a business properties dictionary. Along with the RosettaNet Implementation Framework (which defines an exchange protocol for PIP implementation), the dictionaries form the basis for PIP development.
RosettaNet's more than 40 members include Microsoft, Netscape, 3Com, Toshiba America, Compaq, CompUSA, Hewlett-Packard, IBM, and Intel. Its name refers to the Rosetta Stone, a stone on which Egyptian hieroglyphics were also written in other languages, making it possible to decipher the hieroglyphics. Rosetta stone has the more general meaning of "something that provides a key to understanding." The organization's slogan is "lingua franca for eBusiness." (A lingua franca is a common second language, such as English for countries in the industrialized world whose first language is not English.)
Continue Reading About RosettaNet
Dig Deeper on Service-oriented architecture (SOA)
PRO+
Content
Find more PRO+ content and other member only offers, here.