Definition
RELAX NG (RELAX Next Generation)
RELAX NG (RELAX Next Generation) is a deliberately simple and straightforward XML markup language for metadocument data, aka schemas, developed in response to the W3C XML Schema standard. Whereas XML Schema has the reputation of being convoluted and verbose, RELAX NG is easy to learn, use, and master. Furthermore, RELAX NG offers both an XML syntax and a compact non-XML syntax, supports XML namespace s, and does not alter the information set for any XML document it processes. Like XML Schema, RELAX NG works with XML Schema Datatypes and can draw on the expressive power of that markup to create complex data types that may then be instantiated in governing documents.

Download this free guide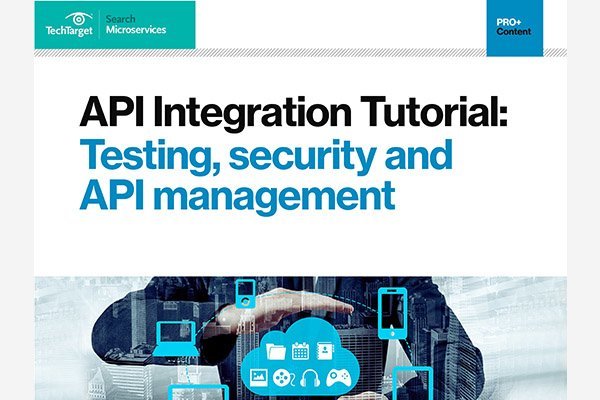 API Integration Tutorial: Claim your free copy
This tutorial compares leading API management tools on today's market as well as strategies for RESTful API testing.
By submitting your personal information, you agree that TechTarget and its partners may contact you regarding relevant content, products and special offers.
You also agree that your personal information may be transferred and processed in the United States, and that you have read and agree to the Terms of Use and the Privacy Policy.
RELAX NG is an OASIS development project and the subject of ISO/IEC standard 19757-2. The standard is based on an earlier version of RELAX and another schema language called TREX, both of which were developed by SGML and XML contributor James Clark.
Clark's recent work, which centers around RELAX NG, includes:
Jing, an Open Source validator for RELAX NG
DTDinst, a toolkit for converting XML DTDs into RELAX NG
TRANG, a Java program that translates RELAX NG documents into numerous other formats
An XML mode for GNU Emacs that offers incremental XML parsing and RELAX NG validation capabilities.
Continue Reading About RELAX NG (RELAX Next Generation)
Dig Deeper on Development implications of microservices architecture
PRO+
Content
Find more PRO+ content and other member only offers, here.