Definition
Electronic Frontier Foundation (EFF)
The Electronic Frontier Foundation is the primary watchdog for the preservation of civil liberties on the Internet. During its "Blue Ribbon" campaign in support of free speech on the Web, it was one of the four most-visited sites on the Web, according to Webcrawler. It develops positions on free speech, encryption, privacy, and intellectual property and lobbies for them.

Download this free guide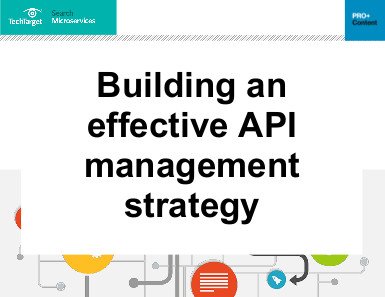 Components of an effective API management strategy
We're using more APIs than ever before, and you need one central location to monitor their security, application connections, and traffic. Open this guide to see what makes an effective API management strategy.
The EFF was founded in 1990 by John Perry Barlow, Mitch Kapor (founder of Lotus 1-2-3), and others. Membership is open to the public.
Continue Reading About Electronic Frontier Foundation (EFF)
Dig Deeper on Microservices and DevOps