ENUM is a standard adopted by the Internet Engineering Task Force (IETF) that uses the domain name system (DNS) to map telephone numbers to Web addresses or uniform resource locators (URL). The goal of the ENUM standard is to provide a single number to replace the multiple numbers and addresses for an individual's home phone, business phone, fax, cell phone, and e-mail.

Download this free guide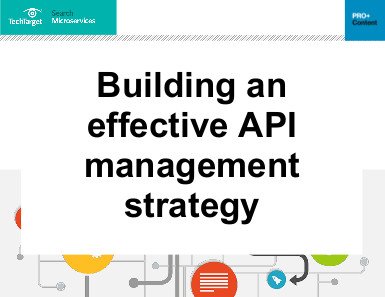 Components of an effective API management strategy
We're using more APIs than ever before, and you need one central location to monitor their security, application connections, and traffic. Open this guide to see what makes an effective API management strategy.
The ENUM standard is a joint effort of Telcordia and Verisign. Every toll-free call in the United States depends on Telecordia software. Verisign is the leader in translating over 24 million .com, .net, and .org domain names on the Internet. Verisign is also a leader in Internet security.
Dig Deeper on Microservices pattern, platforms and frameworks