CamelCase is a naming convention in which a name is formed of multiple words that are joined together as a single word with the first letter of each of the multiple words capitalized so that each word that makes up the name can easily be read. The name derives from the hump or humps that seem to appear in any CamelCase name. In UpperCamelCase, the first letter of the new word is upper case, allowing it to be easily distinguished from a lowerCamelCase name, in which the first letter of the first name is lower case. The advantage of CamelCase is that in any computer system where the letters in a name have to be contiguous (no spaces), a more meaningful name can be created using a descriptive sequence of words without violating the naming limitation.

Download this free guide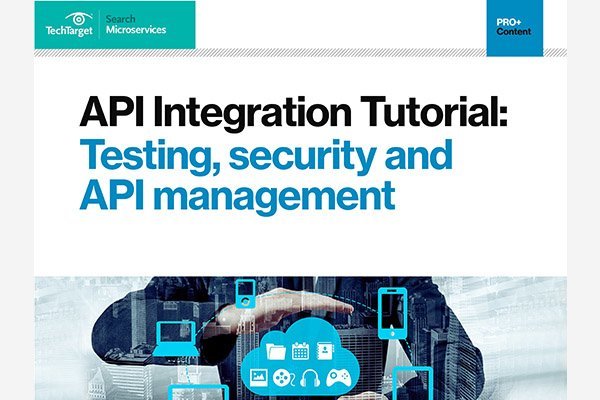 API Integration Tutorial: Claim your free copy
This tutorial compares leading API management tools on today's market as well as strategies for RESTful API testing.
CamelCase gained popularity as a convention with WikiWiki (pronounced wikee wikee; wiki means "quick" in Hawaiian) software, which automatically creates and identifies hypertext links in Web pages and is used in Wikipedia, the user-contributed encyclopedia. CamelCase is now used in a number of World Wide Web Consortium-recommended protocols, such as the Simple Object Access Protocol (SOAP), Synchronized Multimedia Integration Language (SMIL), and Extensible Markup Language (XML).
Dig Deeper on Development implications of microservices architecture
PRO+
Content
Find more PRO+ content and other member only offers, here.