News
Stay informed about the latest enterprise technology news and product updates.
What are emerging cloud computing best practices?
By Alan Earls
What are emerging cloud computing best practices? According to Jignesh Shah, vice president for Business Infrastructure Products & Solutions at Software AG, one of the emerging best practices is to centralize internal access to all cloud services through a 'gateway' or service intermediary. "This results in a single perch that can be used to govern both internal consumers of the service and the third-party provider of the service," he explains.

Download this free guide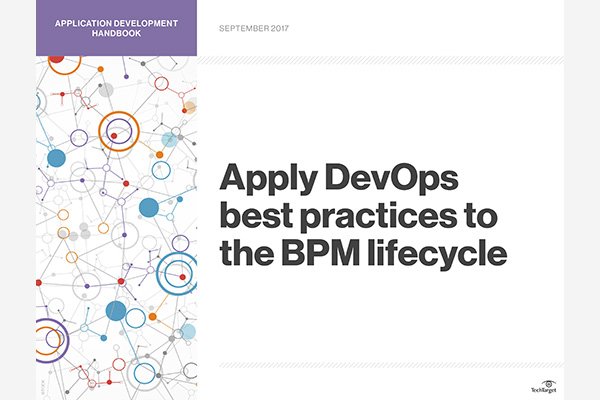 Instant download: Applying DevOps to the BPM lifecycle
Modern BPM systems must be compatible with the DevOps approach and employ DevOps best practices to aid application development.
By submitting your personal information, you agree that TechTarget and its partners may contact you regarding relevant content, products and special offers.
You also agree that your personal information may be transferred and processed in the United States, and that you have read and agree to the Terms of Use and the Privacy Policy.
Tracking and governing dependencies in cloud services is important because the provider of the cloud is, in essence, a third party outside the company, says Shah. "Customers need to understand which internal applications are using cloud services, if they are authorized to use them, and what will happen if the cloud service goes down or goes through a version upgrade," he adds.

Shah offers two suggestions for service policies and service monitoring. First, you need to hold the provider accountable for the SLA they are promising. Second, you need to govern internal access to the service in terms of security credentials, access control, and metering. "That last bit is especially important if the provider restricts or charges based on the volume of service calls," he says. Finally, he notes, service monitoring involves logging cloud service access for audit and accountability purposes and it involves troubleshooting transaction errors that cross internal and cloud boundaries.