News
Stay informed about the latest enterprise technology news and product updates.
NGINX announces NGINX Plus R12
NGINX, Inc. has announced the availability of NGINX Plus Release 12 (R12), the latest release of its application delivery platform. According to a press release from NGINX, R12 is aimed at significantly improves NGINX Plus's high performance load balancer, content cache and web server, providing application development and operations teams with new features for delivering applications.

Download this free guide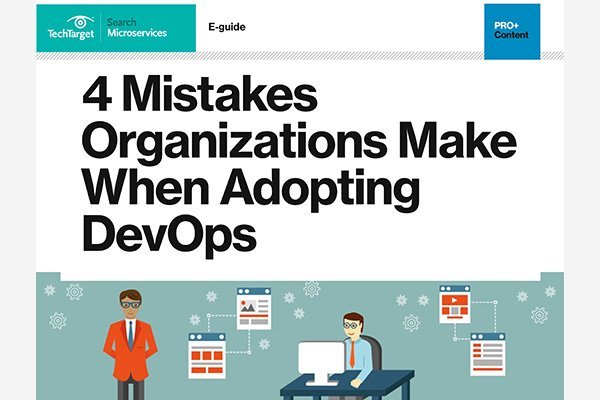 Free download: 4 mistakes organizations make when adopting DevOps
This guide covers the top mistakes that make the road to adopting DevOps very bumpy. You'll want to avoid these.
By submitting your personal information, you agree that TechTarget and its partners may contact you regarding relevant content, products and special offers.
You also agree that your personal information may be transferred and processed in the United States, and that you have read and agree to the Terms of Use and the Privacy Policy.
NGINX Plus R12 focuses on configuration management within a cluster, enhanced programmability with nginScript, deeper monitoring and instrumentation of key application resources. It also provides the ability to automatically scale load balanced applications with proactive application-level health checks.
New capabilities in the NGINX Plus R12 release include a new process to reliably check and distribute load balancing and web serving configuration within a cluster of NGINX Plus servers. Additionally, the nginScript configuration language is fully supported in NGINX Plus. Advances in monitoring and instrumentation provide actionable insights on application performance and NGINX Plus tuning, and new caching features improve performance to enhance the end-user experience.
Finally, NGINX Plus load balancing has been enhanced with application level health checks to support the autoscaling of application resources in a safe, controlled fashion.
Check out the full list of new and improved features in NGINX Plus R12.