News
Stay informed about the latest enterprise technology news and product updates.
Microsoft urges Congress to address cloud computing privacy concerns
Now that Microsoft Azure is commercially available and begins charging for use in February, Microsoft has taken its enthusiasm for cloud computing to Congress. This week Microsoft SVP Brad Smith called on U.S. legislators to enact a "Cloud Computing Advancement Act," which would protect consumers and provide the government with new tools to address issues of data privacy and security.

Download this free guide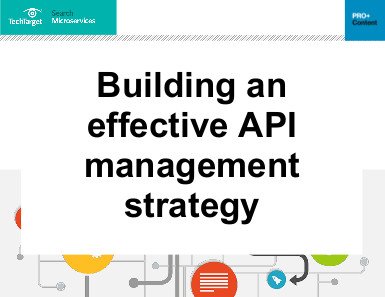 Components of an effective API management strategy
We're using more APIs than ever before, and you need one central location to monitor their security, application connections, and traffic. Open this guide to see what makes an effective API management strategy.
Privacy concerns have long been a concern for many companies exploring cloud computing, particularly for mission-critical applications and data. Many are hesitant about the results of exposing sensitive data to multi-tenant environments outside of the corporate firewall. As a result of this, as well as the general newness of cloud platforms, most early use of cloud has centered on test and development, modeling, collaboration and handling usage spikes in Web applications.
It is pretty reasonable to think that such fears could seriously limit immediate returns on investment for something as costly to develop as the Azure platform. Microsoft's solution: get the laws changed to ease people's fears.
Specifically, Microsoft wants to modernize the Computer Fraud and Abuse Act to give law enforcement agencies the tools they need to protect from a new possible breed of cyber crime. It also wants to update the Electronic Communications Privacy Act to more clearly define specific protections for consumers and businesses