News
Stay informed about the latest enterprise technology news and product updates.
Light-weight, open-source themes discussed at Sun GlassFish Portfolio debut
By Jack Vaughan
Sun Microsystems is attempting to move deeper into the world of open source software with its Sun GlassFish Portfolio. Now included are a light-weight LAMP-style stack (which itself includes Tomcat, Memcached, Squid and Lighttpd with support for PHP, Ruby and Java) a Sun GlassFish Liferay-portal-based Web Space Server, and a JBI-base ESB. A proprietary Sun Enterprise Manager for monitoring is also available.

Download this free guide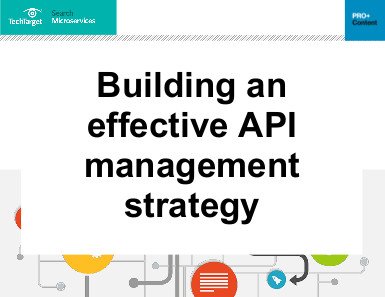 Components of an effective API management strategy
We're using more APIs than ever before, and you need one central location to monitor their security, application connections, and traffic. Open this guide to see what makes an effective API management strategy.
GlassFish has arisen as a potential lightweight alternative to established J2EE application server architecture – but Sun likes to note that GlassFish can span from the light-weight to the heavy-weight solution.
There are indications development may diverge into a lightweight, or LAMP camp, and a heavier J2EE style. "We want to break down that chasm," said Paul Hinz, chief architect, Sun. He said GlassFish Webstack modules support LAMP development scenarios. These do not require application servers. Yet a GlassFish application server is available too, with JEE5 compliance (and a JEE6 preview in the offing). That server supports JRuby and Groovy development, marking Sun's embrace of languages beyond the realm of Java.
Sun is hoping to leverage the success of the MySQL database, purchased by the company last year, in packaging that pairs GlassFish with MySQL.
Kevin Schmidt, manager for infrastructure strategy, said the GlassFish ESB provides routing and messaging, using JBI. The core backbone is not JMS, it is JBI," he said. "It is a normalized message router done in-memory."
The Sun GlassFish Portfolio is said to be available immediately via a subscription-based pricing model starting at $999 per server.
The MySQL merger appears a bit rocky, just as Sun looks to extend MySQL popularity with GlassFish-powered offerings. Both Marten Mickos, former MySQL CEO, and Monty Widenius, a MySQL co-founder, have recently left Sun.