Manage
Learn to apply best practices and optimize your operations.
Three legacy modernization pitfalls to avoid
SOA-enabling legacy systems is fraught with pitfalls. There are some dos and don'ts that can make this journey easier.
SOA-enabling legacy systems is fraught with pitfalls. There are some dos and don'ts that can make this journey...
Continue Reading This Article
Enjoy this article as well as all of our content, including E-Guides, news, tips and more.
By submitting your personal information, you agree that TechTarget and its partners may contact you regarding relevant content, products and special offers.
You also agree that your personal information may be transferred and processed in the United States, and that you have read and agree to the Terms of Use and the Privacy Policy.
easier.
First, organizations must determine if it makes sense to reuse legacy systems in an SOA environment. The Software Engineering Institute (SEI) uses the SOA Migration, Adoption, and Reuse Technique (SMART) to help organizations make this determination.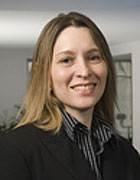 Grace Lewis, senior member of the SEI technical staff, uses SMART when she teaches the SEI's course on Service-Oriented Architecture: Legacy System Migration. "We emphasize that the [SOA] infrastructure has to be selected already because infrastructure places a lot of constraints on the system in terms of if it's feasible or not." Also, the legacy system identified for migration should contain "functionality or data that is good mapping or can help an org implement business processes identified as key in SOA adoption."
In thinking the migration through, Lewis said an organization may see that there will be more work to do than expected. Potential barriers to modernization/migration include a lack of tools for a very old platform; the difficulty of integrating a batch-oriented system with an interactive request/response style system; and "user interface functionality very tightly coupled with business functionally." It's not impossible, but it's more difficult to separate the code, she said.
Lewis said there are three common mistakes or misperceptions when it comes to SOA-enabling legacy systems:
The legacy system does not goes away. "Some think that by migrating to SOA, legacy goes away. The system still has a day job, and it still has users and runs daily operations," she said.
Migrating a legacy system is not just a simple matter of wrapping. "It's not just matter of wrapping; other things need to be taken into consideration," she said. "That's why you need a system-by-system analysis.
Everything does not have to be a service. "You really only need to expose what makes sense from a business process perspective," she said.
Dig Deeper on Legacy application modernization
PRO+
Content
Find more PRO+ content and other member only offers, here.