News
Stay informed about the latest enterprise technology news and product updates.
Legacy application migration best practices
Learn about the best practices that simplify the process of maintaining legacy applications and make legacy migration less costly.
This Article Covers
RELATED TOPICS
Looking for something else?
TECHNOLOGIES
IT organizations have many options available for using improvements in new hardware, software and services to either speed legacy applications, save money, or both. One transitional strategy has been to simply wrapper Web interfaces around existing legacy applications. This makes it easy to maintain the existing legacy application on the mainframe, while also making it possible to build applications that connect to the mainframe with Web services.

Download this free guide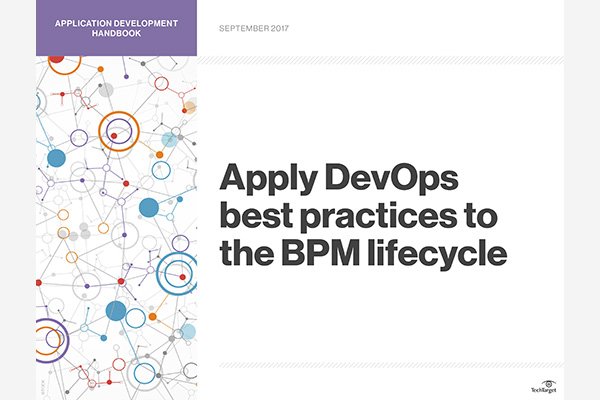 Instant download: Applying DevOps to the BPM lifecycle
Modern BPM systems must be compatible with the DevOps approach and employ DevOps best practices to aid application development.
By submitting your personal information, you agree that TechTarget and its partners may contact you regarding relevant content, products and special offers.
You also agree that your personal information may be transferred and processed in the United States, and that you have read and agree to the Terms of Use and the Privacy Policy.
As better Web services processing is being built into new mainframes, many organizations are adding native XML hooks into their COBOL applications. The mainframe will continue to remain a viable platform as SOA evolves, since more and more capabilities are being added to the core mainframe platform, explains Mark Neft, Accenture's Application Portfolio Optimization and Renewal lead. For example, CICS and IMS both have mechanisms to participate as providers or consumers directly. The tooling is also in place to automate the creation of WSDLs from existing transaction or COBOL copybooks.
Improvements in the mainframe from a hardware and software perspective have made it more advantageous to have legacy applications interact via the Web.

Mark Neft, Accenture's Application Portfolio Optimization and Renewal lead
Organizations with a large installed base of existing terminal applications need to be cautious though, as they move to incorporate their mainframe into a SOA system. On the service, simply wrapping these applications in a terminal emulator may seem like a relatively incremental upgrade path.
But Neft cautioned that doing so can sometimes break the system. Neft has seen clients try to use a 3270 wrapping tool for mainframe application integration only to discover in a pilot that it created so much demand on the system that the mainframe got overloaded. The overload was caused by the way their screens were structured.
The shift away from terminal applications is forcing organizations and Cobol programmers to think about how they can refactor the existing applications to work in a Web interface. "Improvements in the mainframe from a hardware and software perspective have made it more advantageous to have legacy applications interact via the Web," Neft said. "For example, the ability for CICS and IMS to participate in SOAP-based messages makes the interactive Web interface simple to create.''
The performance of Web services enabled applications will also improve over time now that TCP/IP parsing is being optimized with mechanisms such as the z Integrated Information Processor (zIIP). The zIIP is a special purpose processor designed to relieve the main processor services -- such as remote DRDA access via TCP/IP, which includes XML, JDBC and ODBC. It can also increase the amount of parallel processing.
This will make the mainframe an attractive platform for mission critical applications employing higher performance native Web messaging services. Neft foresees a general trend away from wrappering applications. It makes more sense to transform legacy applications so they can participate as both consumers and providers of services utilizing a Web services interface (mainly SOAP).
There are a number of important issues to take into account when considering wrappering, migrating, or rewriting mainframe apps, said Neft. When you are looking at rewriting versus service-enabling a mainframe application, you want to take into consideration the application's lifetime, how well it supports the current business needs and how easy it would be to modify the application for future needs.
When looking at migration, you have to survey the size of the application, its current cost and the ecosystem of services that support the application. There may also be remnants and dependencies on the mainframe, which could affect the performance or total costs in unexpected ways.
Beware; the costs of migration also have to take into account the risks of project or service failure, which might wash away any expected savings in the project.
Dig Deeper on Service-oriented architecture (SOA)
PRO+
Content
Find more PRO+ content and other member only offers, here.