Manage
Learn to apply best practices and optimize your operations.
Chapter Excerpt: Launching and Sustaining Modernization Initiatives
This is an excerpt of Chapter 15 from the new book, Information Systems Transformation: Architecture-Driven Modernization Case Studies, authored by William M. Ulrich and Philip H. Newcomb, published by Morgan Kaufmann. For more info, please visit the book's website. Safari Books Online subscribers can access the book here. This chapter discusses various aspects of launching and sustaining modernization initiatives, including a discussion of pitfalls to avoid, modernization principles, tool and service strategies, where to start, and what to expect from modernization in the future.
This Article Covers
RELATED TOPICS
Looking for something else?

Download this free guide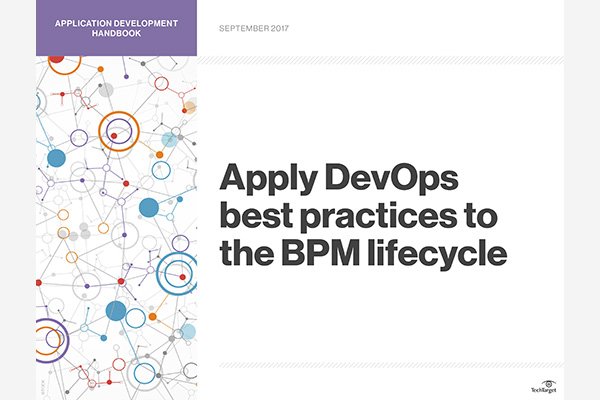 Instant download: Applying DevOps to the BPM lifecycle
Modern BPM systems must be compatible with the DevOps approach and employ DevOps best practices to aid application development.

By submitting your personal information, you agree that TechTarget and its partners may contact you regarding relevant content, products and special offers.

You also agree that your personal information may be transferred and processed in the United States, and that you have read and agree to the Terms of Use and the Privacy Policy.

This is an excerpt of Chapter 15 from the new book, Information Systems Transformation: Architecture-Driven Modernization Case Studies, authored by William M. Ulrich and Philip H. Newcomb, published by Morgan Kaufmann. For more info, please visit the book's website. Safari Books Online subscribers can access the book here.



Download Chapter 15: Launching and Sustaining Modernization Initiatives

Chapter Excerpt


WHERE TO START

The question as to where an organization should start with a modernization effort is quite common. Much of modernization is common sense, assuming one has a foundational understanding of the general concepts, principles, disciplines, and scenarios. This foundation assumes that IT management and architects have educated themselves on the topic of modernization and engaged external resources to extend this baseline knowledge as required. Here are some areas to focus on when beginning your modernization journey.

Assessing Requirements

Modernization is driven by specific business and IT needs. Determining requirements involves examining business and IT plans, identifying executive priorities, and examining the business and IT environment to see what needs to change. This process is not uncommon at most organizations, but the difference from an architecture-driven modernization point of view is that the requirements are viewed through a transformational perspective. All strategies should be viewed as an issue of how to get from where we are to where we need to go. This requires articulating not just the target business and IT architecture but exposing the as-is business architecture and IT architecture along with articulating a transition strategy to incrementally achieve the to-be version.

Assessing Appetite

The knowledge of and appetite for modernization may be very low at your organization. This may require some education of management and architecture teams. On the other hand, moving forward with a modernization strategy may require soft-selling some of these ideas by building on small victories. Addressing user interface modernization can build small victories with the business communities. As this occurs, modernization analysts can begin looking at an SOA scenario or addressing consolidation concerns through modernization as a common sense way to meeting business challenges. The concept of modernization itself could remain as a behind-the-scenes concept. The best way to determine an approach is to assess the appetite for modernization without overselling it as a panacea.

Download the chapter to read the rest.
Dig Deeper on Service-oriented architecture (SOA)
PRO+
Content
Find more PRO+ content and other member only offers, here.