Manage
Learn to apply best practices and optimize your operations.
Chapter Excerpt: Characteristics of EDA
The ideal EDA, therefore, is a loosely coupled, pub/sub-based architecture, with low levels of preconception and high degrees of maintainability among the components. Read this chapter from the recent book, Event Driven Architecture by Taylor et al.
Looking for something else?
This chapter is an excerpt from the book, Event-Driven Architecture: How SOA Enables the Real-Time Enterprise, by Hugh Taylor, Angela Yochem, Les Phillips, and Frank Martinez, published by Addison-Wesley Professional, Feb. 2009, ISBN 0321322118, Copyright 2009 Pearson Education, Inc. For more info, visit the Event-Driven-Architecture page on Amazon.com

Download this free guide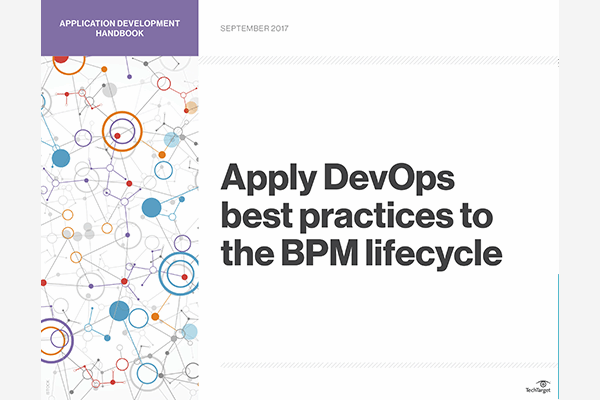 Instant download: Applying DevOps to the BPM lifecycle
Modern BPM systems must be compatible with the DevOps approach and employ DevOps best practices to aid application development.

By submitting your personal information, you agree that TechTarget and its partners may contact you regarding relevant content, products and special offers.

You also agree that your personal information may be transferred and processed in the United States, and that you have read and agree to the Terms of Use and the Privacy Policy.


Download Chapter 3 "Characteristics of EDA"




Chapter Excerpt

Event-Driven Programming: EDA's Kissing Cousin

What is EDA and how does is it used in the world of IT today? We all use a close cousin of EDA on a daily basis, one whose simplicity can help us gain a better understanding of EDA, perhaps without even realizing it, write the authors of "Event Driven Architecture." It's called event-driven programming (EDP) and it's common in most runtime platforms.

It's also found in CPU architectures, operating systems, GUI interfaces, and network monitoring. EDP consists of event dispatchers and event handlers (sometimes called event listeners). Event handlers are snippets of code that are only interested in receiving particular events in the system. The event handler subscribes to a particular event by registering itself with the dispatcher. The event dispatcher keeps track of all registered listeners then, when the event occurs, notifies each listener through a system call passing the event data.

Read this book excerpt to learn about control flow pattern, and more. What is key is that EDA evinces a lack of a central controller. This distinction is critical to understanding how EDA works.
Dig Deeper on Event-driven architecture, CEP and operational intelligence
PRO+
Content
Find more PRO+ content and other member only offers, here.