Markup refers to the sequence of characters or other symbols that you insert at certain places in a text or word processing file to indicate how the file should look when it is printed or displayed or to describe the document's logical structure. The markup indicators are often called "tags." For example, this particular paragraph is preceded by a:

Download this free guide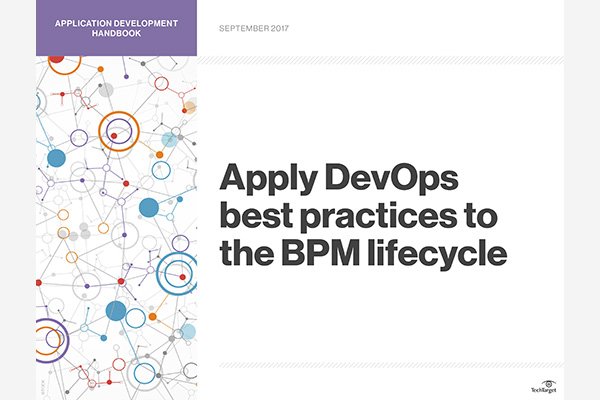 Instant download: Applying DevOps to the BPM lifecycle
Modern BPM systems must be compatible with the DevOps approach and employ DevOps best practices to aid application development.
By submitting your personal information, you agree that TechTarget and its partners may contact you regarding relevant content, products and special offers.
You also agree that your personal information may be transferred and processed in the United States, and that you have read and agree to the Terms of Use and the Privacy Policy.
(or paragraph tag)
so that it will be separated by an empty line from the preceding line.
There is now a standard markup definition for document structure (or really a description of how you can define markup) in the Standard Generalized Markup Language (SGML).
Markup can be inserted by the document creator directly by typing the symbols in, by using an editor and selecting prepackaged markup symbols (to save keystrokes), or by using a more sophisticated editor that lets you create the document as you want it to appear (this is called a WYSIWYG editor).
Dig Deeper on APM and log analysis
PRO+
Content
Find more PRO+ content and other member only offers, here.