htm is sometimes used as a short form of the file name suffix for an HTML file. For example, the file for our definition of computer might be named "computer.htm" instead of "computer.html". The main advantage is that it's one character shorter. The disadvantage is that it's not quite as easy to recognize as an HTML file. Prior to wide-spread use of Windows 95 and later systems, there was another reason to prefer the three-character suffix rather than the four-character. Certain operating systems, such as Windows 3.1 and OS/2 used the original DOS operating system naming conventions, in which names were limited to eight characters and suffixes to three characters. So it was safer to create file names and suffixes that met this "8.3" limitation. (For example, if you created an HTML page coding hypertext links to your other pages based on a four-character suffix (".html") system and then moved that page to a Web server that only allowed a three-character suffix, your file name suffixes would all be shortened and your links would no longer work. And if you created links with the three-character suffix and moved it to a server that always required four-character suffixes for HTML files, you would be in trouble again.)

Download this free guide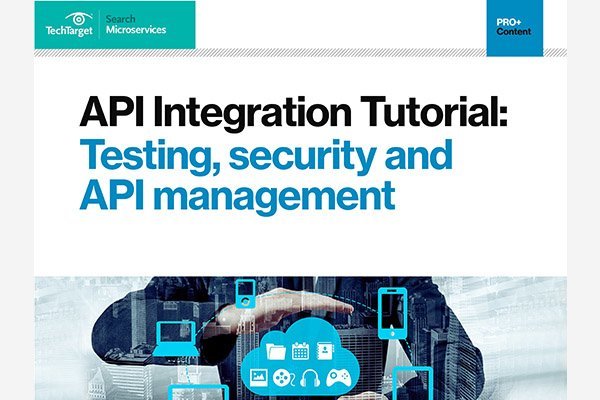 API Integration Tutorial: Claim your free copy
This tutorial compares leading API management tools on today's market as well as strategies for RESTful API testing.
By submitting your personal information, you agree that TechTarget and its partners may contact you regarding relevant content, products and special offers.
You also agree that your personal information may be transferred and processed in the United States, and that you have read and agree to the Terms of Use and the Privacy Policy.
Today, the operating systems most people are likely to create HTML pages on and serve them from are all operating systems (such as Windows 95/98/NT, Mac OS, and UNIX-based systems) that support longer file names and suffixes. So if you were building a new Web site, you would most likely use the four-character html suffix for clarity (unless you preferred the brevity of the three-character suffix) because you could know that you could safely use either suffix - as long as the suffixes in your links and your file names matched.
However, if you have an existing Web site that started out using the three-character suffix, you may prefer to leave everything as it is. If you do move to a server that requires a four-character suffix for server consistency, you could do a search-and-replace at that time.
Dig Deeper on Microservices pattern, platforms and frameworks
PRO+
Content
Find more PRO+ content and other member only offers, here.