News
Stay informed about the latest enterprise technology news and product updates.
UML to make way for AML?
Will UML make way for AML? Neal Ford sings the song of the Arbitrary Modeling Language (AML) in a post that cleverly recounts UML's well-known shortcomings. We'd bet you could more than one of the original UML Three Amigos to give it a heavy crit too..

Download this free guide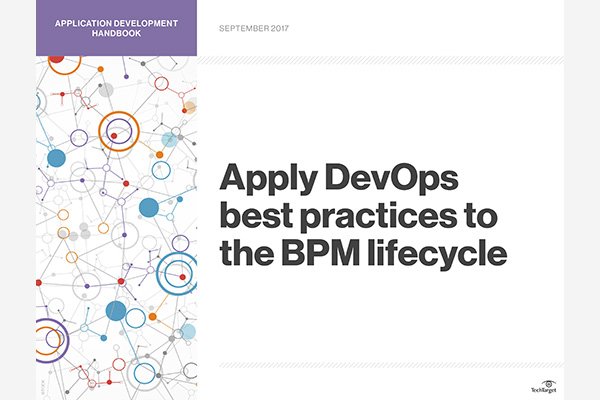 Instant download: Applying DevOps to the BPM lifecycle
Modern BPM systems must be compatible with the DevOps approach and employ DevOps best practices to aid application development.
By submitting your personal information, you agree that TechTarget and its partners may contact you regarding relevant content, products and special offers.
You also agree that your personal information may be transferred and processed in the United States, and that you have read and agree to the Terms of Use and the Privacy Policy.
UML is a failure. It failed for several reasons. Mainly, it failed because it falls into the cracks between technical people (developers, architects) and non-technical people (business analysts, project managers, etc). UML is too technical for non-technical people, and not technical enough for technical people. By this, I mean that it isn't really technical enough to do serious work on design by techies. At the same time, it's obscure enough to be mostly incomprehensible to non-techies.
Maybe the fact that Microsoft finally came around to UML was the signal for a pile on. Fact is, UML's major failing is that it exists, flaws and all. Things in the imagination tend to work way better, you know.
Related software modeling information
Arbitrary Markup Language – Meme Agora