News
Stay informed about the latest enterprise technology news and product updates.
The dog days of SOA
We're officially into the dog days of summer, that time of year when you're mind strays to thoughts of cooling off in a body of water. As it turns out, we're also into the dog days of many SOA implementations.

Download this free guide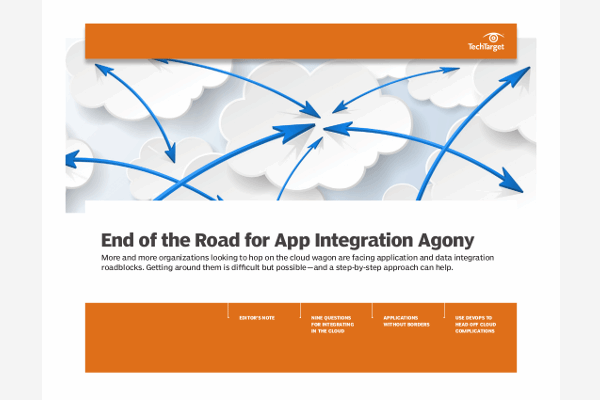 Download Our Guide: Application Integration for SaaS Adoption
More and more organizations looking to hop on the cloud wagon are facing application and data integration roadblocks. Getting around them is difficult but possible—and a step-by-step approach can help.
By submitting your personal information, you agree that TechTarget and its partners may contact you regarding relevant content, products and special offers.
You also agree that your personal information may be transferred and processed in the United States, and that you have read and agree to the Terms of Use and the Privacy Policy.
A recent Burton Group study found that many SOA initiatives have stalled, mainly due to an inability to involve the business in the effort. In a more general sense, stalls are to be expected in any 20-year initiative. Faces change, acute problems arise, the funding pipeline temporarily goes dry. Surely you didn't expected that achieving enterprise agility, automated business processes and streamlined data access would be a quick or easy process.
If you're fighting through a corporate lull or battling your own ennui, take heart – you're not alone. During a long haul you will need to take some rest stops and SOA is an extremely long haul. Here's some thoughts from Burton Group's Chris Howard concerning SOA fatigue:
"You can build something that is absolutely spot on perfect and it will still be wrong."
"Reusability is always over-promised."
"What do the executives care about? They care that the SLA holds and they don't care how you do it."
"SOA fatigue is setting in because SOA success is tenuous, but when SOA succeeds, it really succeeds."
"What does it mean to be 100% SOA compatible? Is that like good fiber or something?"
"SOA needs to be part of something bigger and if it's not, then you ought to ask yourself why you're doing it."