News
Stay informed about the latest enterprise technology news and product updates.
Ted Neward talks JavaScript, Scala, architecture and more
Well known enterprise systems consultant Ted Neward recently spoke with TheServerside.com about some topics he will cover at this years TSS Java Symposium. The Q&A session discusses ECMAScript (JavaScript), pragmatic architecture, changes in the Java community and the new programming language, Scala.

Download this free guide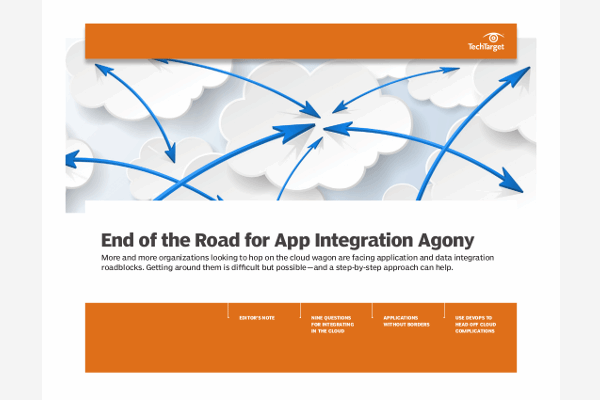 Download Our Guide: Application Integration for SaaS Adoption
More and more organizations looking to hop on the cloud wagon are facing application and data integration roadblocks. Getting around them is difficult but possible—and a step-by-step approach can help.
By submitting your personal information, you agree that TechTarget and its partners may contact you regarding relevant content, products and special offers.
You also agree that your personal information may be transferred and processed in the United States, and that you have read and agree to the Terms of Use and the Privacy Policy.
Neward said a lot of developers are mistaken about thinking ECMAScript is "some bastardized rip-off of Java." He said the language has first-class support for functions and lets users change the behavior of a library if they don't like the functionality. This provides some significant power.
"JavaScript is not just about the browser, it's another programming language that has full access to the JVM," said Neward. "It's about time developers started to exploit that."
Scala is important, on one hand, because it focuses on programming in the functional mindset, Neward said.
The other thing is Scala represents what I consider to be a generational advance in terms of programming language approach and syntax. There are a lot of things I can do with the Scala language that I really can't do with the Java language, and certainly not easily. A lot of people criticize Scala for being far too complex, but a lot of what they're criticizing as being complex is not really baked into language—it's essentially the library that makes up the Scala experience.
On pragmatic architecture, Neward said he was trying to build a sort of "periodic table of elements for software." When developers are looking to implement architectural components, he said it is important to have an overview of all the parts involved.