News
Stay informed about the latest enterprise technology news and product updates.
Software integrity under stress as more third-party software goes untested
Do you trust outside software developers more than in-house software developers? Such may often be the case according to a recent survey conducted by Forrester Consulting on behalf of software tester Coverity. The news is a bit unsettling.

Download this free guide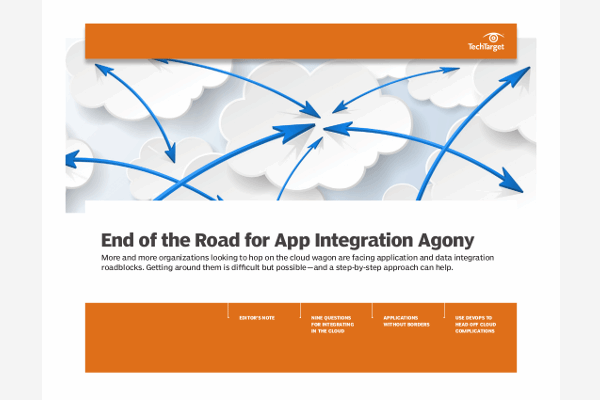 Download Our Guide: Application Integration for SaaS Adoption
More and more organizations looking to hop on the cloud wagon are facing application and data integration roadblocks. Getting around them is difficult but possible—and a step-by-step approach can help.
By submitting your personal information, you agree that TechTarget and its partners may contact you regarding relevant content, products and special offers.
You also agree that your personal information may be transferred and processed in the United States, and that you have read and agree to the Terms of Use and the Privacy Policy.
The Forrester Software Integrity Risk Report found that only 44 percent of companies conduct automated code testing during development for third-party code, compared with 69 percent that use automated code testing for internally developed software. Over 300 software development influencers took part in the study. The results may have ramifications for Web services testing as well, as third-party services gain wider use.
"The biggest surprise was how much less rigor there is there," said David Peterson, CMO at Coverity, commenting on the study. Peterson reminds us that it was only a few years ago that mere use of open source was a matter of some controversy. But, due to a slew of new mobile development projects and a general push to move quickly, some quality concerns may have been brushed aside for third-party and open source code.
"There is a big push to move faster. There is pressure from the business side," said Peterson. The rapid adoption of third-party code, especially open source code, has outpaced testing in some places," he suggested.