News
Stay informed about the latest enterprise technology news and product updates.
Double indemnity: SOA and Franco
Some things just won't die. These include the "SOA is Dead" debate. Initiated in January, it still is the starting point for many SOA discussions. It reminds one of Spain's Franco as depicted years ago on Saturday Night Live.

Download this free guide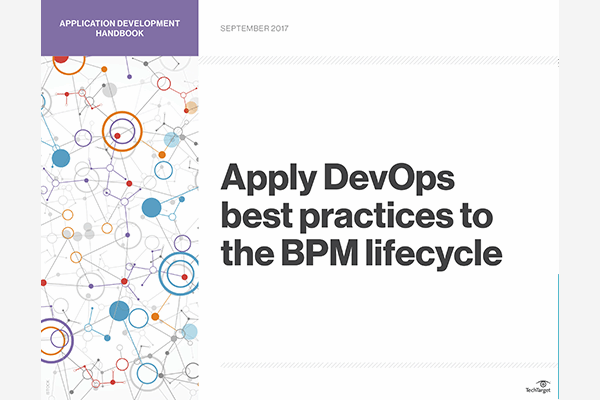 Instant download: Applying DevOps to the BPM lifecycle
Modern BPM systems must be compatible with the DevOps approach and employ DevOps best practices to aid application development.
By submitting your personal information, you agree that TechTarget and its partners may contact you regarding relevant content, products and special offers.
You also agree that your personal information may be transferred and processed in the United States, and that you have read and agree to the Terms of Use and the Privacy Policy.
Generalissimo Francisco Franco lingered near death for weeks before dying in November 1975. His near-death state was daily cited on news reports. After he did die, Saturday Night's Weekend Update continued to fill its reports with the news that "Francisco Franco is still dead."
Joe McKendrick winks and refers to the ongoing "SOA is Dead" debate in an interesting post covering Software AG's SOA Summit 2009 last week in Phoenix. It seems the next phase for SOA actually is ubiquity – apparently it is near to a form of death. McKendrick cites John Rymer, Miko Matsumura, and others in an engaging post. Stay tuned.