Meet the Editors
SearchMicroservices.com has a team of dedicated editors who bring you the best microservices information from around the Web. Our staff searches the Web daily for the latest news and technology updates. We also keep in constant contact with users and top technical experts to bring you a constant stream of fresh, original content. Here's a look at who's behind the site:

Jan Stafford Executive Editor jstafford@techtarget.com
As executive editor, Jan Stafford plans and oversees strategy and operations for TechTarget's Application Development Media Group. She works closely with the editorial team to keep the group's sites focused on the information needs of software developers, testers, project and QA managers and others in the software development community. Jan has covered the computer industry for over 20 years, writing about everything from personal computers to operating systems to server virtualization to application development. She has served in top editorial positions with several national trade publications, as a contributor to such publications as "PC Week Inside" and "Investor's Business Daily," and as a speaker at industry conferences. She came to Techtarget from VARBusiness. At TechTarget, Jan has launched and served as site editor for various sites and blogs, including SearchServerVirtualization.com, SearchVMware.com, SearchEnterpriseLinux.com, SearchWindowsManageability.com, Virtualization Pro, EnterpriseLinuxLog and others. She has also been the editorial director for the Data Center Media Group.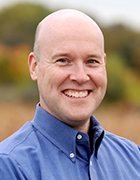 Scott Wallask Editorial Director swallask@techtarget.com
Scott Wallask is the editorial director for TechTarget's Applications Development, ERP and Health IT Group, for which he oversees content strategy and operations for eight websites. He is an award-winning content leader with more than 20 years of professional journalism and conference planning experience covering the healthcare, high-tech and life science industries. A former newspaper reporter, he graduated magna cum laude from Northeastern University in Boston with a bachelor of arts degree in print journalism.
Brein N. Matturro Managing Editor bnally@techtarget.com
As group managing editor, Bree works with the Application Development team to make sure the sites are up to date with news, tips and expert advice while maintaining a high editorial standard. She also assembles all of the site e-newsletters. Before starting at TechTarget in October 2005, Bree worked at MIT. She graduated with a BA in English from the University of Maine, Orono in 2001. E-mail Bree with any comments or suggestions for the sites.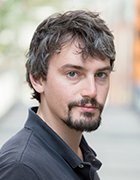 Fred Churchville Associate Site Editor fchurchville@techtarget.com
Fred Churchville is an associate editor for SearchMicroservices.com. He started working for Tech Target shortly after graduating Northeastern University in 2012 with a degree in journalism.