Evaluate
Weigh the pros and cons of technologies, products and projects you are considering.
Mobile application development: Making it easier for developers
Mobile applications have not only piqued the interest of developers, but also of the average cell phone user. Learn what all the fuss is about in this five chapter downloadable pdf containing useful mobile development information.
This Article Covers
RELATED TOPICS
Looking for something else?
Mobile applications have piqued the interest of developers. First, the iPhone redefined what a phone was: it looked a lot like a Web browser, really. Then, Apple opened an iPhone App store that promised developers an opportunity to write and sell an application to a new mass audience. The year 2009 looks gloomy for mobile phone sellers. But converged mobile devices, the kind the iPhone epitomizes, are expected to fare far better than traditional ones.

Download this free guide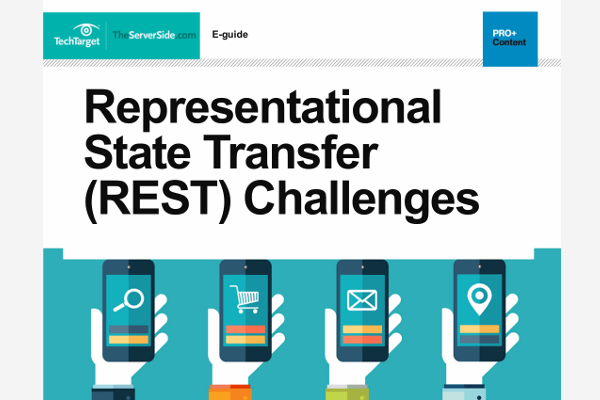 Conquering REST Challenges and Securing REST API Endpoints
Explore complex aspects of REST-based development and discover how industry experts are addressing those challenges and securing APIs.
By submitting your personal information, you agree that TechTarget and its partners may contact you regarding relevant content, products and special offers.
You also agree that your personal information may be transferred and processed in the United States, and that you have read and agree to the Terms of Use and the Privacy Policy.
Clearly, when one is on the road, one sees more and more knowledge workers pecking away at handheld devices. Although these machines have tons more memory than in the past, they still are basically working remotely, hitting on a server somewhere, and dealing with the world via services.
Behind the scenes will emerge a whole new class of mobile app development tools, writes John K.Waters in our lead story, "Shifting ground for mobile development."
Meanwhile, writer Patrick Meader discusses transfer Microsoft developers in "Goin' mobile with Windows." Technology writer George Lawton talks about JavaScript taking advantage of iPhone resources in his piece "Create smartphone apps using Java- Script."Writer Rich Seeley adds IBM's input in the mobile community in "IBM preps mobile SOA connection." There is also plenty of information in the Mobile development resource guide.
Download Mobile application development: Making it easier for developers.
Dig Deeper on Microservices and DevOps
PRO+
Content
Find more PRO+ content and other member only offers, here.